Work continued with building the addition floor support framework, laying the sub-floor sheets, building and standing up the addition exterior walls, and sheathing and wrapping them.

Floor Installation – April 29th, 2021
The first step in this process was building the support structure for the floors onto the basement walls. In the photos of this work, it is immediately obvious that the sills for the addition floors are quite tall. If you look carefully, you will see that they are made up of four 2x6s with an additional shim cut from 3/4″ OSB sheet. This was necessary to align the tops of the 2×10 floor joists with the tops of the 2×6 joists in the existing house so that the floors would all be level with each other in the finished house. As it turned out, the floors in the existing house had to be completely pulled up anyway, but I'll take that issue up in a later post.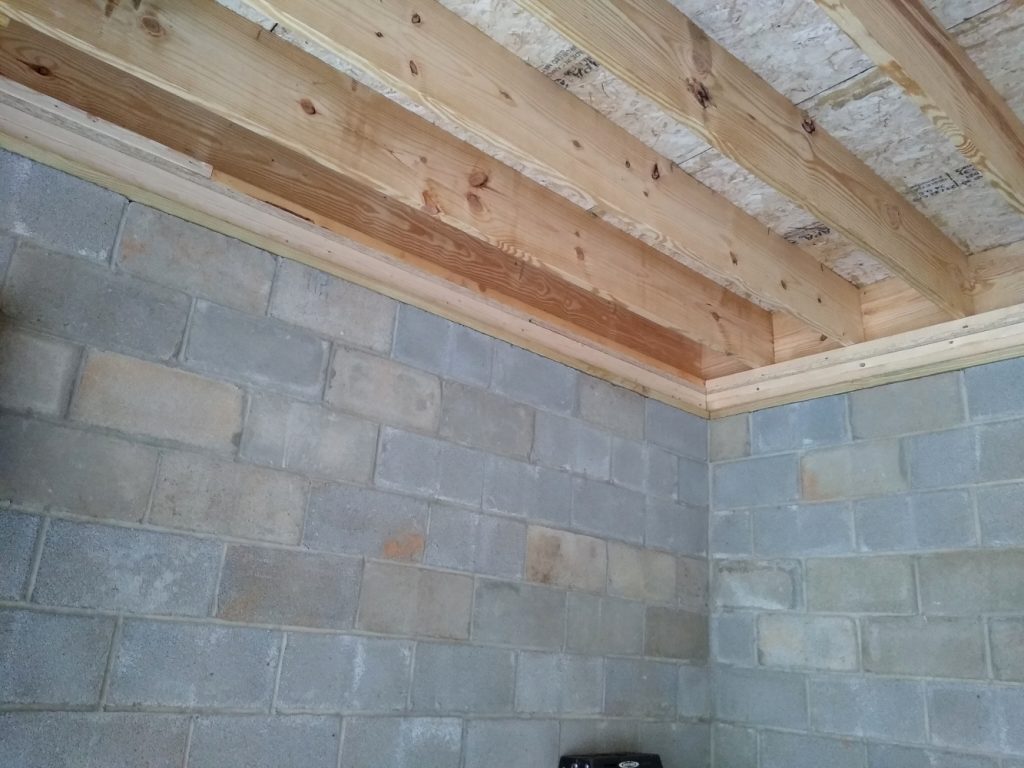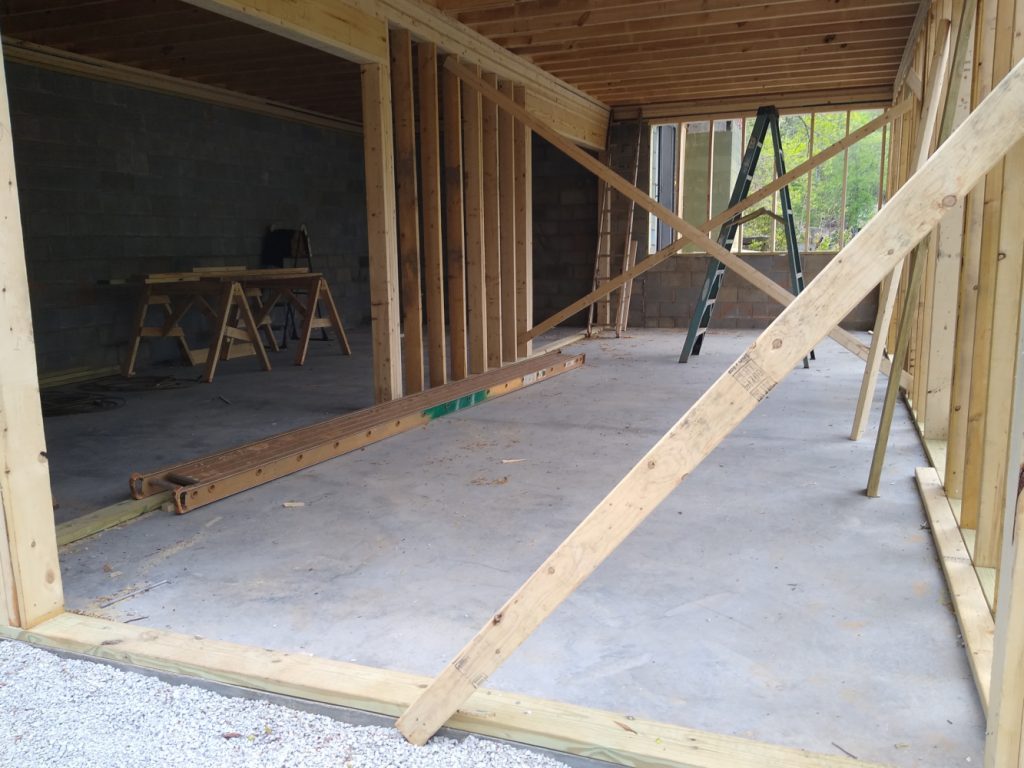 Note that the bottom boards of the sills are treated lumber. These boards were anchored to the block foundation with nuts and washers threaded onto the concrete anchor bolts that were placed into the concrete before it cured. With the sills built up to the proper height, and the headers of the basement mid-line support wall built up to match, the floor joists were laid across the spans, and the addition sub-floor sheets fastened down to them.
Addition Exterior Wall Construction – April 30th, 2021
With the floor in place, the exterior walls were assembled and fastened down through the floor to the joists below. Once the exterior walls were erected and fastened together, the wall sheathing was attached.