Sunday September 27, 2020
This day was spent entirely on the road apart from short stops for fuel, food, bathroom breaks and one short walk to a Missouri River overlook on the Omaha Indian Reservation between Omaha, NE and Sioux City, IA.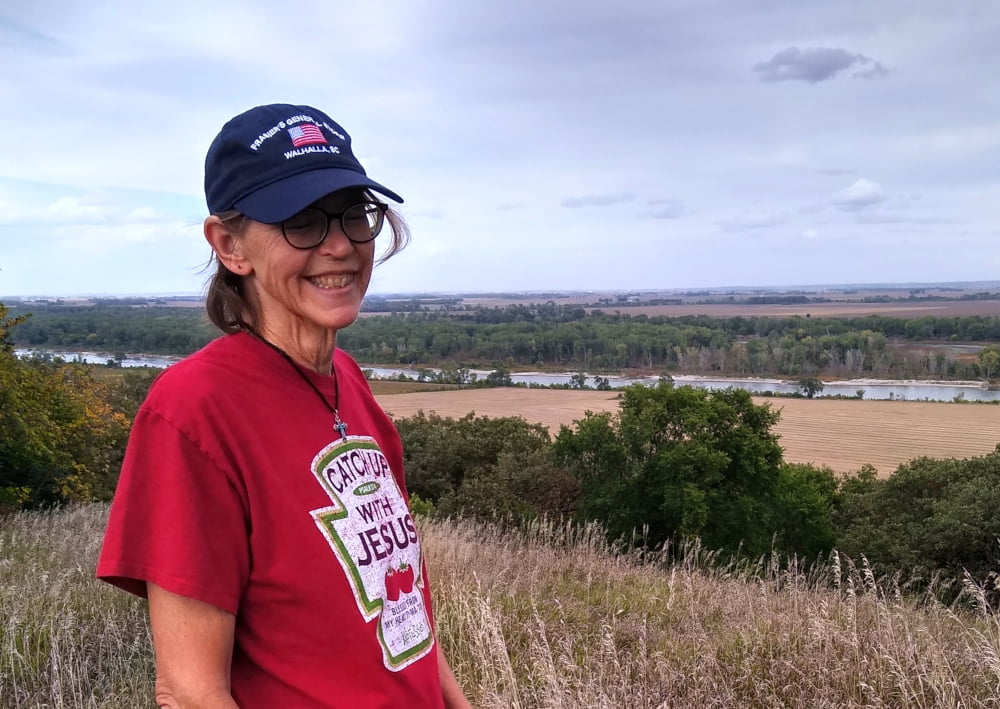 Along the way, we crossed briefly from Missouri into Iowa, then across the Missouri River to Nebraska City, NE. We skirted around Omaha, and after crossing over the Platte River at Louisville, NE, we continued to Blair, NE and then along the west bank of the Missouri to Ponca State Park, NE.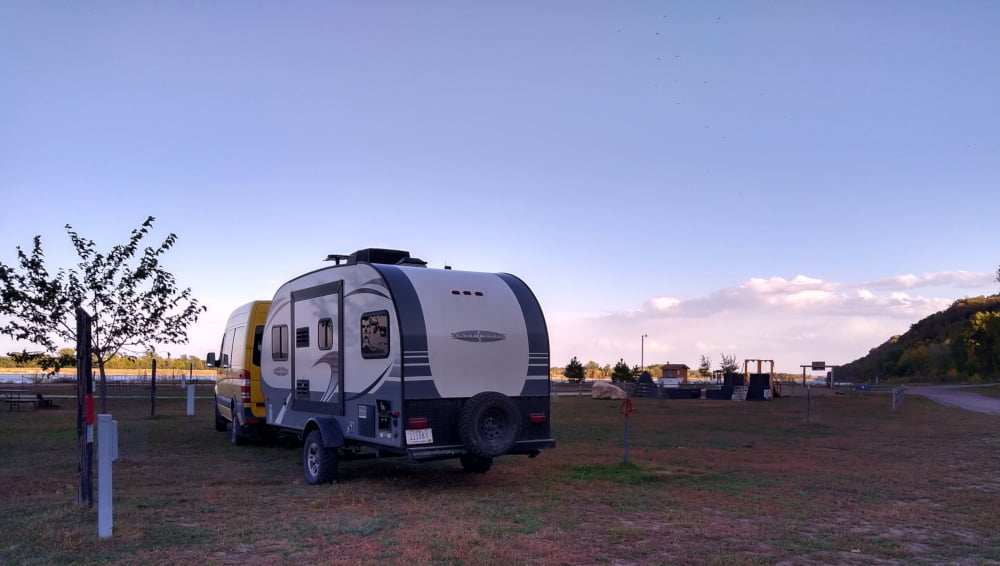 The park has several campgrounds. We chose the riverside campground right on the Nebraska bank of the Missouri. The neighbors here were even quieter than those at Shoemaker's – there weren't any. The campground was fairly primitive with only one slot having both water and power. The latrine was a pit toilet right on the bank of the river, begging the question – What happens when the river floods? Guess it's better not to know. The wind was blowing pretty well when we arrived, so our sunset walk along the river bank was brief.
Looking downriver from the park, one can imagine the Corps of Discovery about to round the bend on their way westward. Today of course, the far bank is in Iowa, but in Lewis and Clark's time it was all part of the vast new Lousianna Purchase – technically owned by the USA, but not yet divided into states and territories.