Monday, September 28, 2020
Our day didn't quite go as planned. We had hoped to visit the Wounded Knee Massacre memorial, and stay somewhere in the Wounded Knee area this evening before continuing on to Mt. Rushmore tomorrow. While trying to arrange a slot at the RV campground in Oglala, SD we learned that the entire Pine Ridge Reservation including the memorial is closed due to COVID-19. So we decided to take an alternate route through Badlands National Park.
We continued along the right bank of the Missouri from Ponca, NE, crossing into South Dakota a little west of the point where the river begins to form the Nebraska-South Dakota border. Leaving the river behind, we began to climb up onto the high plains. The woodlands of the east gradually gave way to the grasslands of the northern plains.
As we climbed, we were also facing a strong quartering headwind from the northeast. The combination of the climb, the wind, and the weight of the freshwater tank in the camper that we had filled at Ponca State Park just in case we wound up having to camp somewhere without water this evening, dropped the fuel mileage on the van down to the lowest it's ever been – just over 9 MPG. We had intended to pass through the northern edge of the Pine Ridge Reservation to Badlands National Park; however, we got stopped by the Lakota authorities at the reservation boundary just east of Wanblee, SD and redirected via I-90. So we came into the Badlands Park at the northeast entrance, and exited by the southwest gate just north of Interior, SD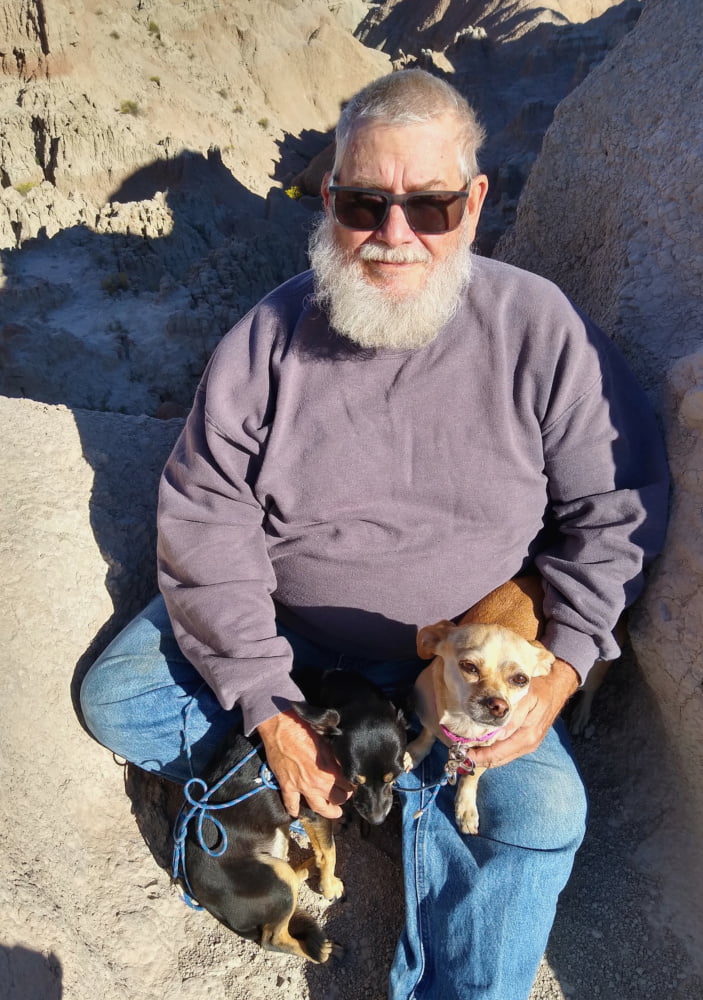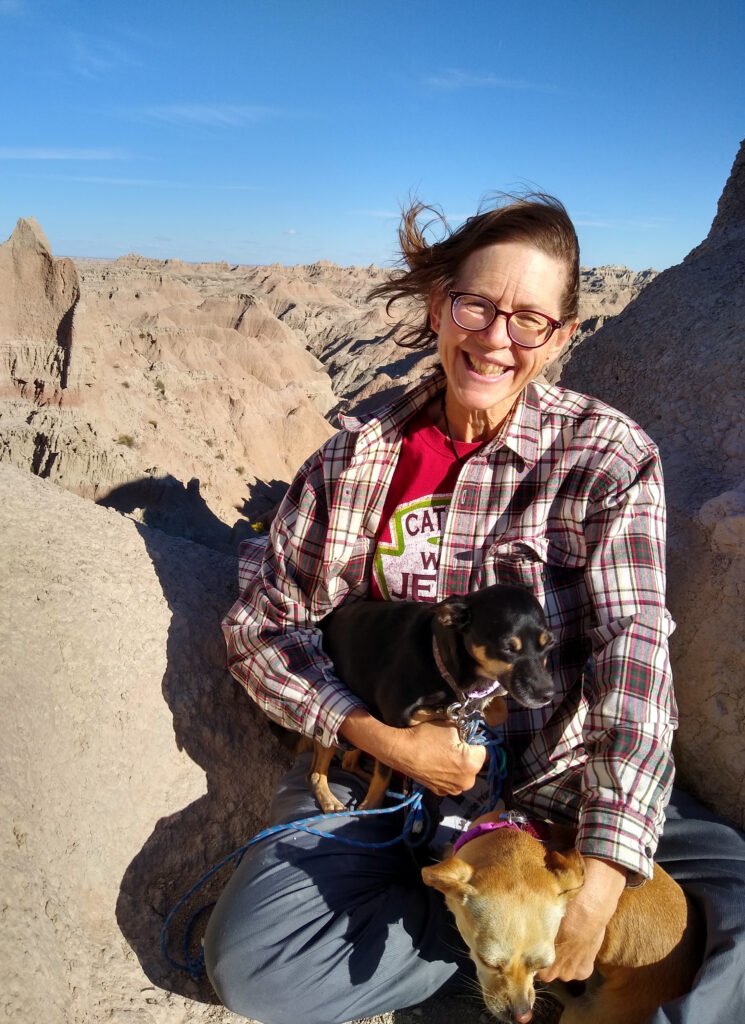 After leaving the Badlands Park, we caught our first glimpse of the Black Hills. They will be as far west as we go this trip.
It was a very long day – over 400 miles – and we didn't get to see the Wounded Knee Memorial as we had hoped, but despite the brisk wind it was a magnificent drive. We saw lots of wildlife including a bald eagle rising from a kill off to the right of the road, prairie dogs galore, a large herd of bison, and even a big horn sheep at the Badlands Park entrance. This is the perfect time of year to visit the northern plains. The baking of summer is done for the year, but the bitter winter hasn't quite set in yet. With our arrival in South Dakota, there are only three states remaining the Brian has never visited.